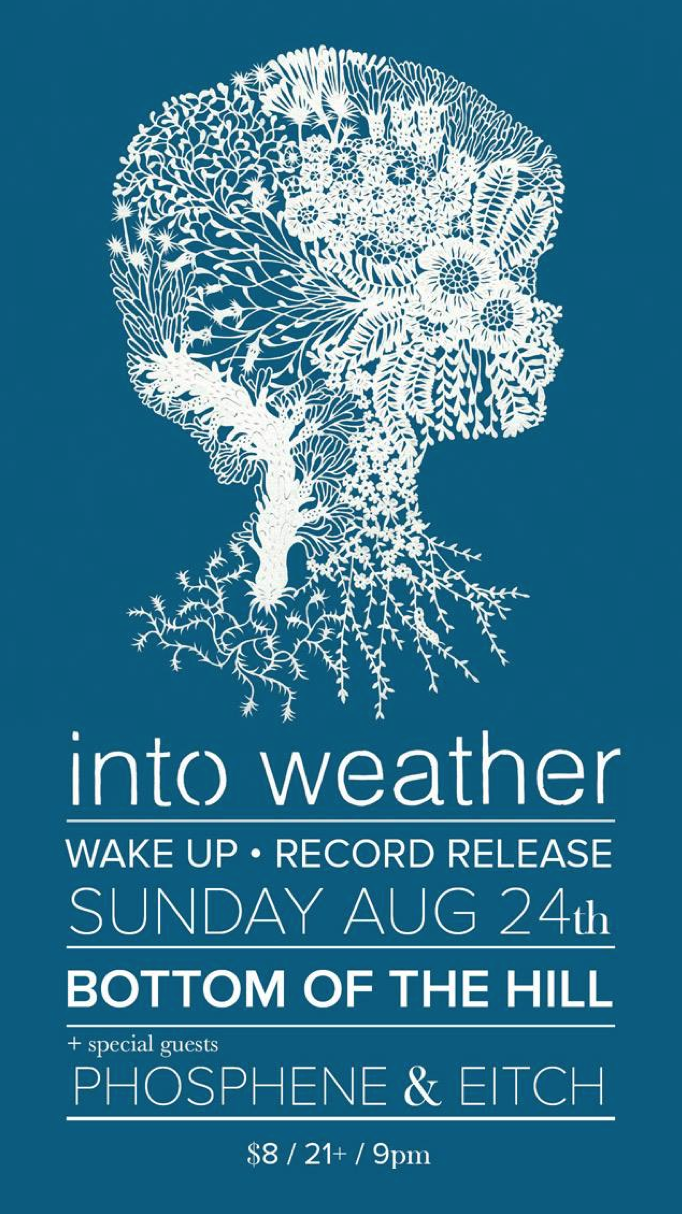 Into Weather is an independent band based in San Francisco. The band consists of Marc Perry (vocals, bass, guitar), Ameya Mhatre (percussion) and Joshua Cano (vocals, synths, guitar).

Marc and Josh first met in high school jazz-band in Texas. They spent their weekends going to shows in the South Texas punk rock scene playing little songs and rocking out. Time moved on and several musical projects later, they found themselves years later both living in San Francisco and in need of a drummer. As fate would have it they met Ameya, a kindred spirit. Ameya had played in a few bands in his native Ottawa and New York City and was the product of a deeply musical family. Into Weather began in 2009.
Their new LP Wake Up will be available starting Sunday August 24 at their record release show at Bottom of the Hill in San Francisco.