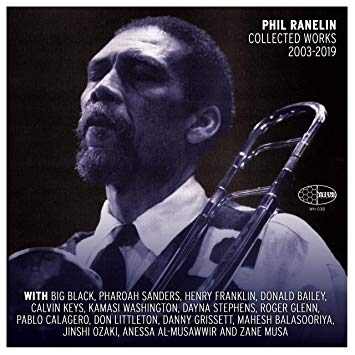 Phil Ranelin's love for the slide trombone stems from the almost royal tradition that the trombone holds in Indianapolis' Jazz heritage: and from the slide trombone's spiritual position within the genesis of Jazz as an indigenous American cultural treasure.
Phil Ranelin is a fourth generation Indianapolis native son and as such, he is a modern day continuum of J.J. Johnson and his "Naptown" slide trombone forefathers such as Reggie DuValle (Ranelin's first private instructor), Tillman Buggs, Slide Hampton and others.
As a Straight Ahead innovator, Phil Ranelin continues to explore new realms of collaborations with younger generations, with the presentations of atypical configurations, and with complex-rhythmic and melodic-groove juxtapositions.
Collaborators include: Kamasi Washington, Calvin Keys, Big Black, Pharoah Sanders, Henry Franklin, Roger Glenn and more.