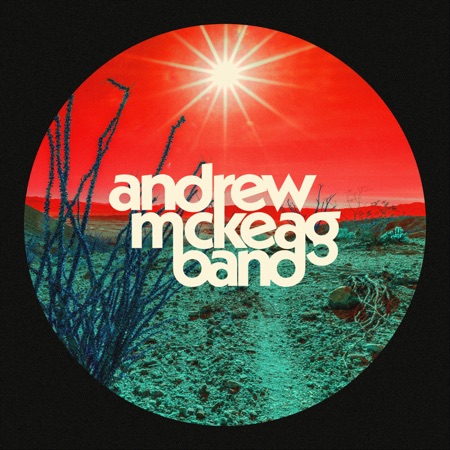 Devoting a lifetime to music, he's performed and written for a slew of bands up and down the West Coast. 2004 saw him join multi-platinum iconic Seattle luminaries The Presidents of the United States of America on guitar. He toured everywhere with the band and remained integral to 2008's critically acclaimed These Are the Good Times People and Kudos to You! in 2014. During Spring 2016, he dove headfirst into penning ideas for what would become Andrew McKeag Band. It proved to be the right time to launch his next act.
In order to capture this vision, he enlisted the talents of drummer Charlie George and bassist John Krylow and recorded with producer Scott Hackwith [The Ramones] in downtown Los Angeles at Cassette Recordings. Immediately, they tapped into an indescribable and inimitable chemistry. "It was a really great experience," says Andrew. "We all clicked in the studio and turned out the album quickly."
The Self-Titled debut album is available on limited edition orange vinyl.