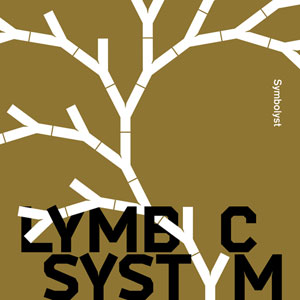 Playing music together for over 20 years has given the Bell brothers plenty of time to learn how to build off of one another's strengths as they write, record, and tour. During the three years Michael and Jared spent writing and recording their new album Symbolyst, they spent more time apart than they ever had. After several years of steady touring in support of two full-length releases and an ep with This Will Destroy You, the brothers found themselves on opposite sides of the globe, with Michael living in Japan and Jared studying graphic design in Brooklyn. The geographic distance led them to rely more than ever on the trust they've developed over the years they've spent creating together.
Symbolyst, Lymbyc Systym's debut with Western Vinyl, draws on the band's eclectic pool of influences–The Jackon 5's funk, Jung's dream theory, Bergman's existentialism, Baudelaire's prose, and Wright's organic architecture. The distinctly catchy melodies and head-bobbing rhythms are immediately inviting, while the densely layered polyrhythms, harmonies, and countermelodies reveal themselves over multiple listens, making for an incredibly rewarding experience no matter how many times you've heard the album.
The album's title, Symbolyst, refers to the late 19th century movement in visual art, literature, theater and music. Much like the Symbolists, Lymbyc's music evokes ideas, feelings, and experiences, rather than explicitly stating anything about them. The resulting songs tell stories without words, using a musical vocabulary to construct landscapes of universal joy and dread…disappointment and optimism.