UPDATE:  GGR is proud to have been chosen to manufacture the re-press of this amazing LP….on limited edition sky-blue colored wax!  Congrats to the band and Speakertree Records for selling through the first pressing!
Cleveland Rockers the Cloud Nothings are starting to blow up.
Their first release was on cassette, then CD.
As far as I know, this is their first piece of vinyl.
They're touring all over.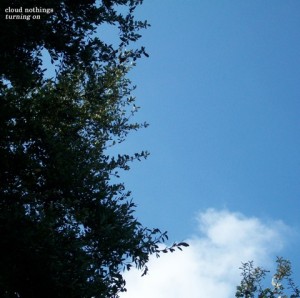 Update: Great post by our friend I ROCK CLEVELAND about the band.